About me
About Me
I'm a 6' married gay exhibitionist who is into showing off his physique. It turns me on to be worshipped while flexing. It particularly gets me going when I'm out on the town and I catch guys sneaking glances at me. If you want me to get a bit of a chub - admire my physique and play with my nipples.
I have a lot to learn to build my wrestling confidence. My aim is to back up this body with some devastating skills on the mat.
Stats
Height: 6 foot
Mass: 190 to 210 pounds (depends on whether I'm bulking or cutting)
Thighs: 25" to 26" (depending on whether I'm bulking or cutting)
Biceps: 16.5 to 17.25" (depending on bulking or cutting)
Waist: 32"
Age: mid 40s (leave some mystery...)
Heel on the mats (I prefer to heel; dislike being on the receiving end of pro holds)
sub when it comes to impact play (I enjoy flogging, paddling, etc.)
Married to a man for the past 13 years. But we both play on the side.
Content
I've assembled some play lists which you can see on the side of my profile.
If you've got any requests - let me know by sending me a DM. I'm still learning but want to make this entertaining.
Bulk Deals: Message Me
I'll create bundles specifically for you. Simply send me a DM.
20% Off: 3 to 6 videos
25% Off: 7 to 9 videos
30% Off: 10 or more videos
Collaborate With Me
If you'd like to make content with me, simply send me a DM. I'm based in Canada but am making plans to travel around a bit once some personal affairs are taken care of. If you'd like to coach me on holds, I'm also open to that!
MeetFighters link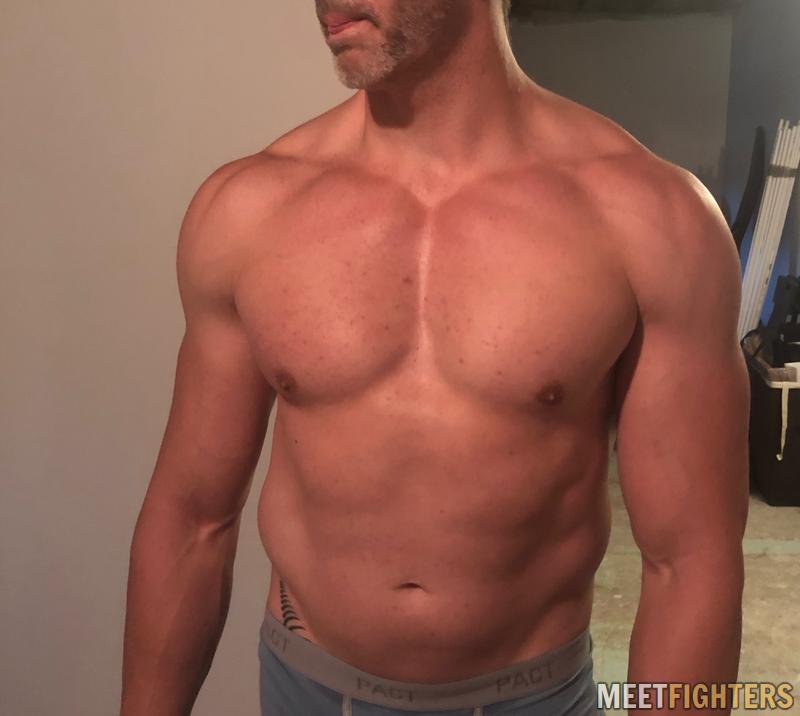 Show profile
My stats
My name: Bison Jock
Gender: Male
Height: 6'
Weight: 190
Biceps: 16.75"
Legs: 24.5"
Chest: 44"
Shoulders: 52.5"
Location: Canada
Spoken language: English
Fighting style: Promission, Grappling, Erotic
Favorite workout: Compound Hypertophic with barbells
Hobbies: Orchids, Plants, Our farm
Twitter: https://twitter.com/AlphaBisonxxx