About me
Hi there, friendly big guy looking for anybody to have a good wrestle with. Love Pro fantasy wrestling, Brit Pro give'n'take light submissions all safe sane fun wrestling meets. Hold I love to apply and be held in, scissor locks, scoop slams, camel clutch and piledrivers to name a few, but fave hold is the boston crab and am pretty good at it as well.
Love wearing Pro Gear, also happy to wrestle in speedos. I can both heel and job in pro fantasy bouts. Can travel within reason. Not into punching or boxing. Just so you know I am just into a fun wrestling session, I am not one for egos, just lots of great wresting action.
Looking to make some vids here and see how it goes. If you like to see a big guy wrestle then let me know and I'll make some vids.
Photo gallery
bigt730 accepts requests for custom videos
If you want a custom bout made with me against another wrestler smaller or similar size, just let me know. I do have some limitations and they are I don't do nude wrestling, and I don't do NHB, apart from that I'm open. I have knowledge of some pro holds so if you're interested in me doing a custom get in touch.
Tip me
I appreciate any tips/donations as this is to be used to off-set costs such as video, and travel etc. Thank you very much
MeetFighters link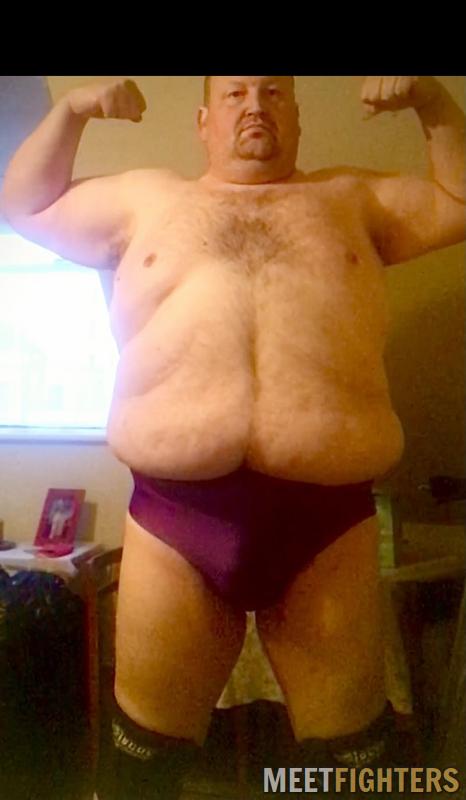 Show profile